IT & Security by 3Zero and Capraro Technologies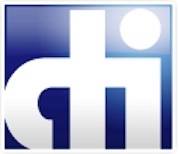 Ever get to work, try and log on to your computer and have that dreaded blue screen of death? Reasons like that are why we've partnered with Capraro Technologies, Inc…one of Utica's finest IT companies. 
Offering IT & Hosting support, software development, Cloud based services, surveillance systems, disaster recovery and prevention, and VoIP phone systems, Capraro can help keep your business safe and secure. 
Looking to secure your business physically or digitally? Let us get you in touch with the right department.